RESIDENTIAL INTERIOR DESIGN
Your personality and living style reflects through your home interior design. That is the reason everyone is willing to spend money on their home interior. You can get inspirational home interior design ideas for your bedrooms, lounge, kitchen, and bathroom, with the help of our attractive home interior design gallery. Make your living according to the hotter summers and cooler winters. You can choose one of the best home interior designs in Pakistan from our designed gallery which will surely make your guest amazed after visiting your home elevation.
Home interior design for small houses are really difficult but we think that interior design for your home is more than great aesthetics. More importantly, we can provide you  customizing bedroom interior design that brings beauty to your room to another level. We all know that lounge and kitchen is the center of our house so it should be warmer and more attractive than any other room. Our home interior design team will work according to your demand and budget that can convert your lunge and kitchen into the new amazing and inspiring look. Our mission is to provide interior design ideas for a small house that will change your home into sleek and attractive place to live.
HOME INTERIOR DESIGN PROJECTS
Introducing one of our recent project. We designed the house according to the community requirements and the customer's mind. We enhance the room and window space to get the benefits of modern home interior design ideas. Catering your house through home design interiors not only makes it looks great but also enjoyable. It was not too glamorous to live. Every space crafted of this residential plot was classic and innovative. From flooring to furniture, everything is customized. Certainly, it was decided with the help of home décor ideas images. The combination of antique and contemporary was just perfect for giving an aesthetic look. The Dark-colored staircase was an eye-catching element in the lounge. The warm tone walls and curtains of the lounge give a soothing effect after a full hectic day at the job. Our customers enjoyed a welcoming and beautiful home space with our expert home interior design ideas.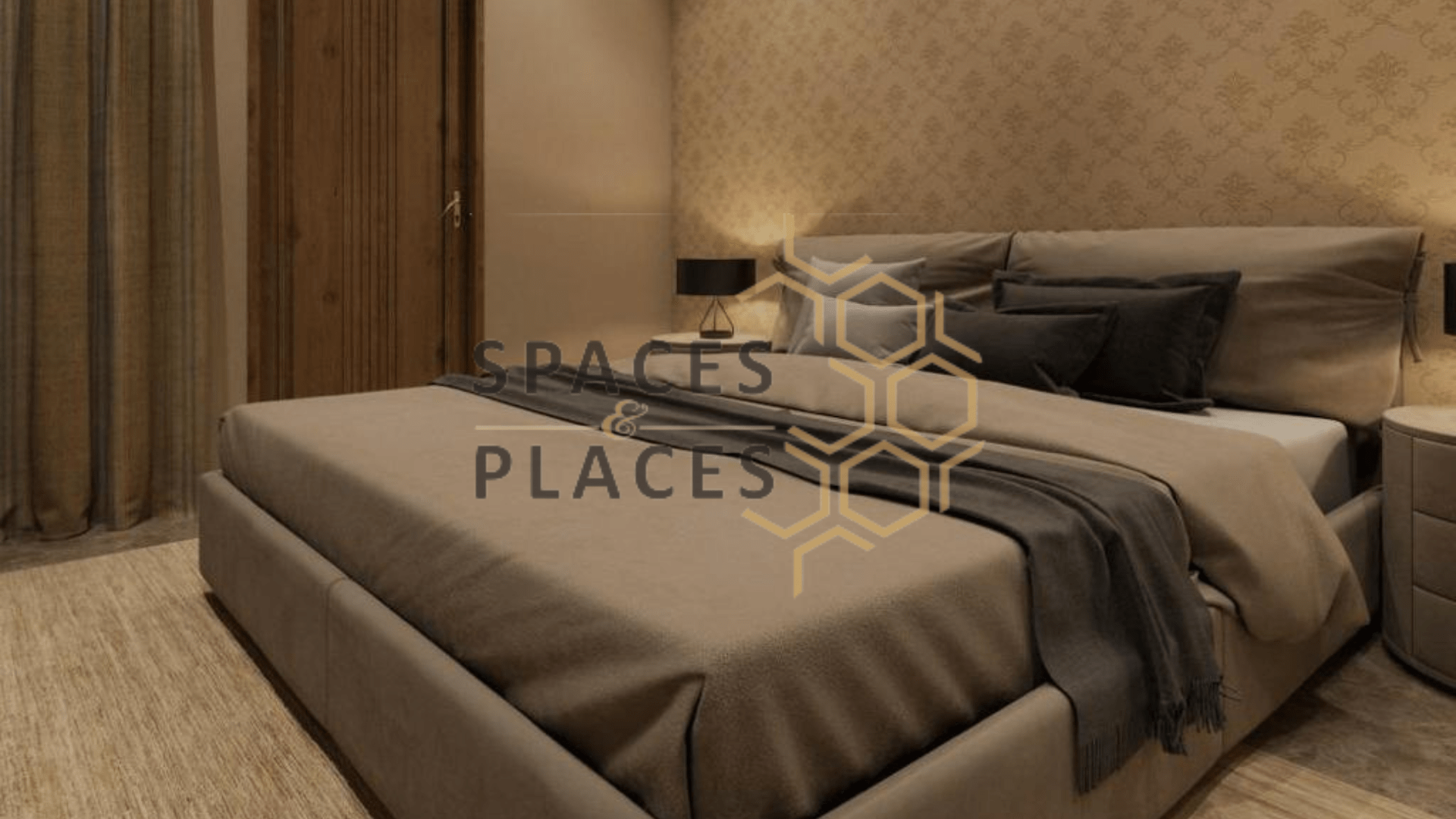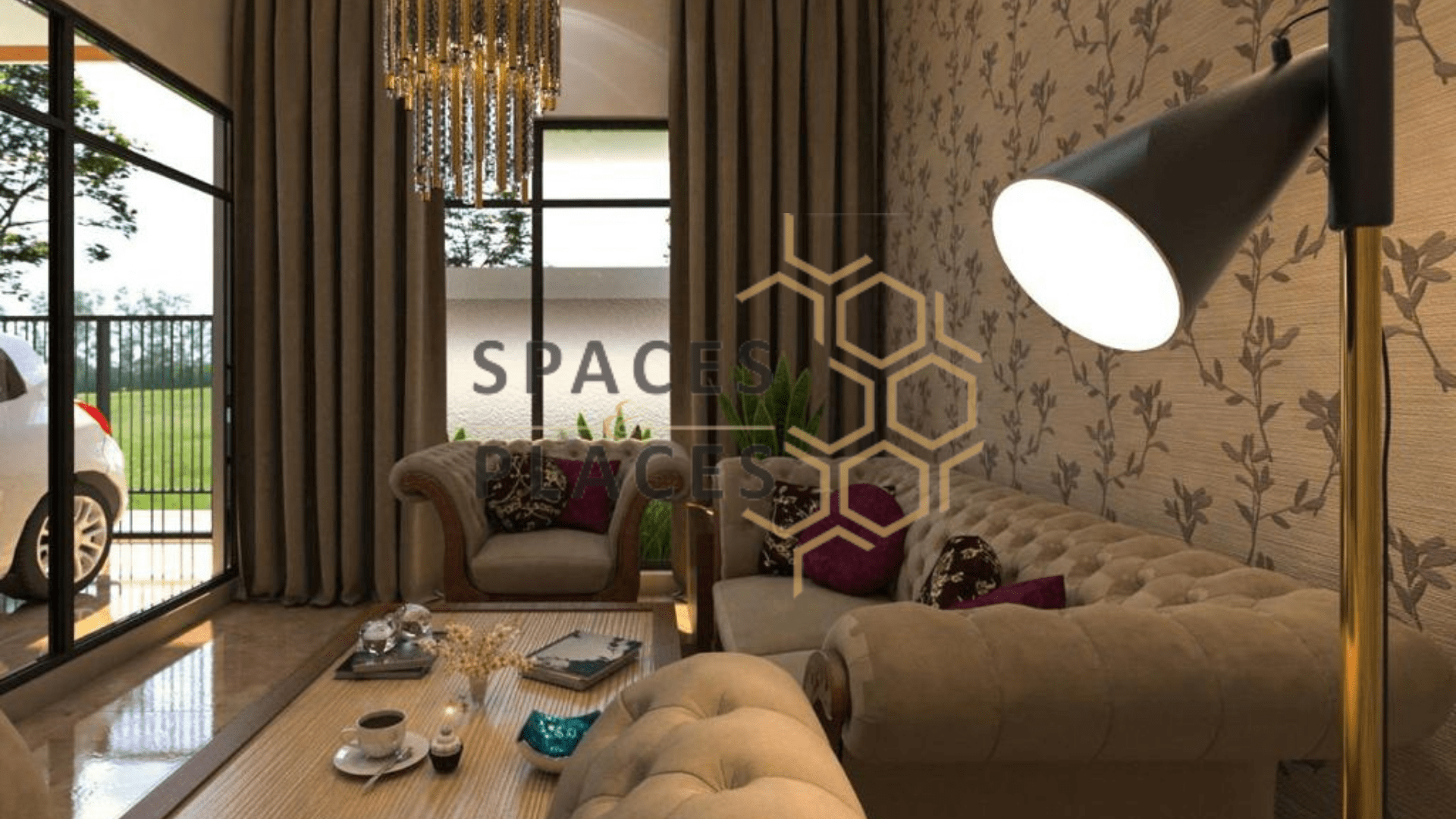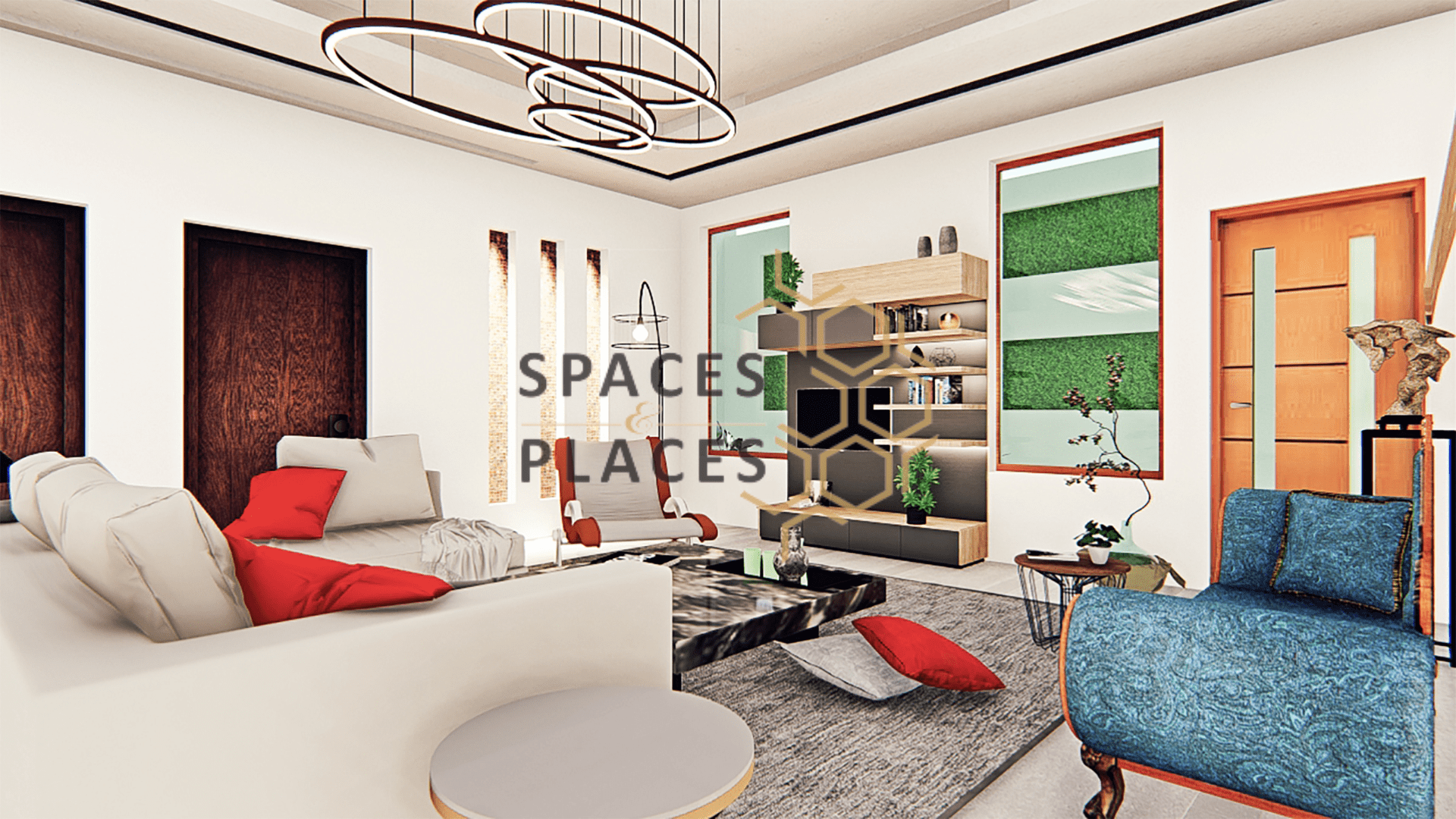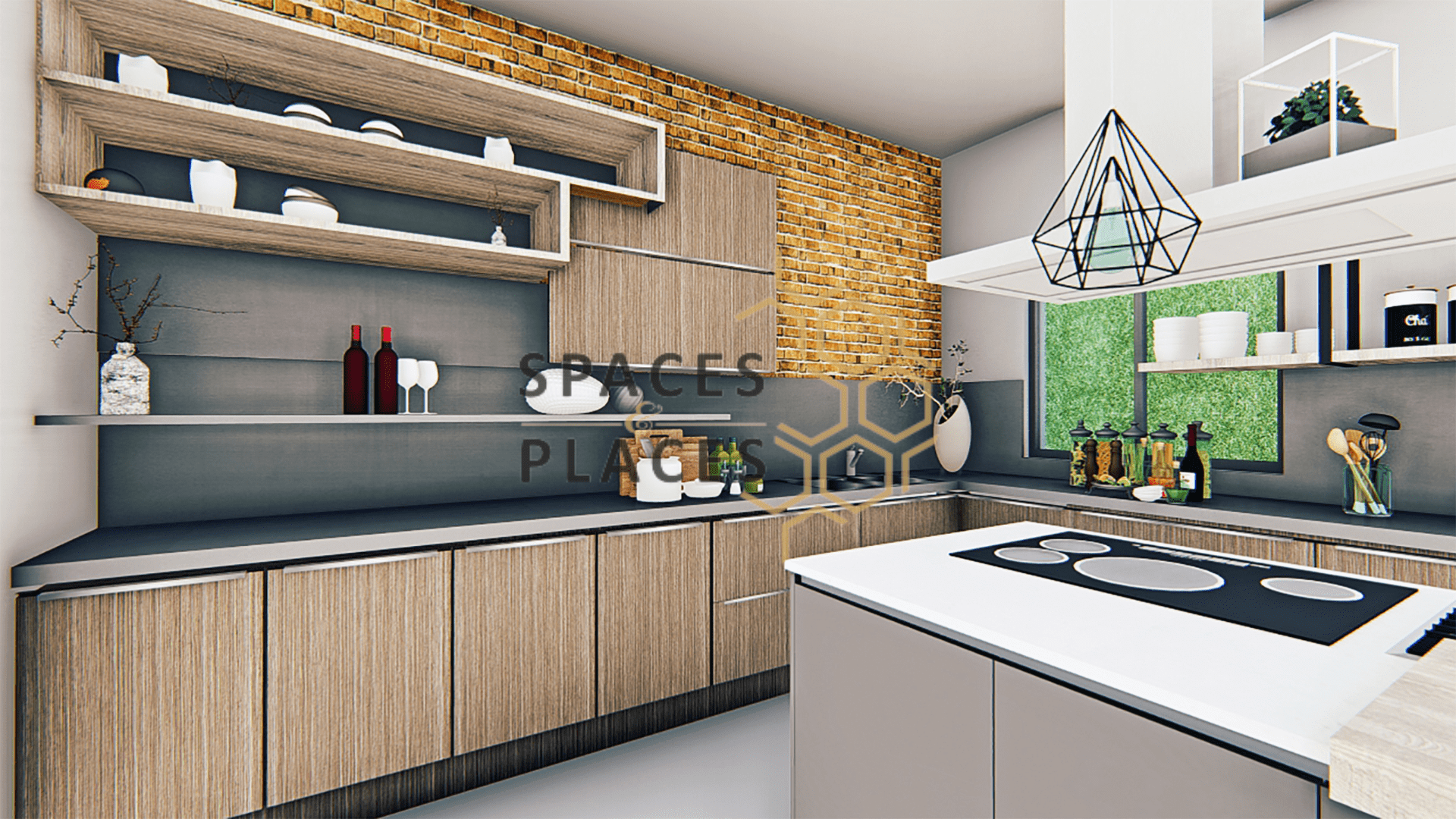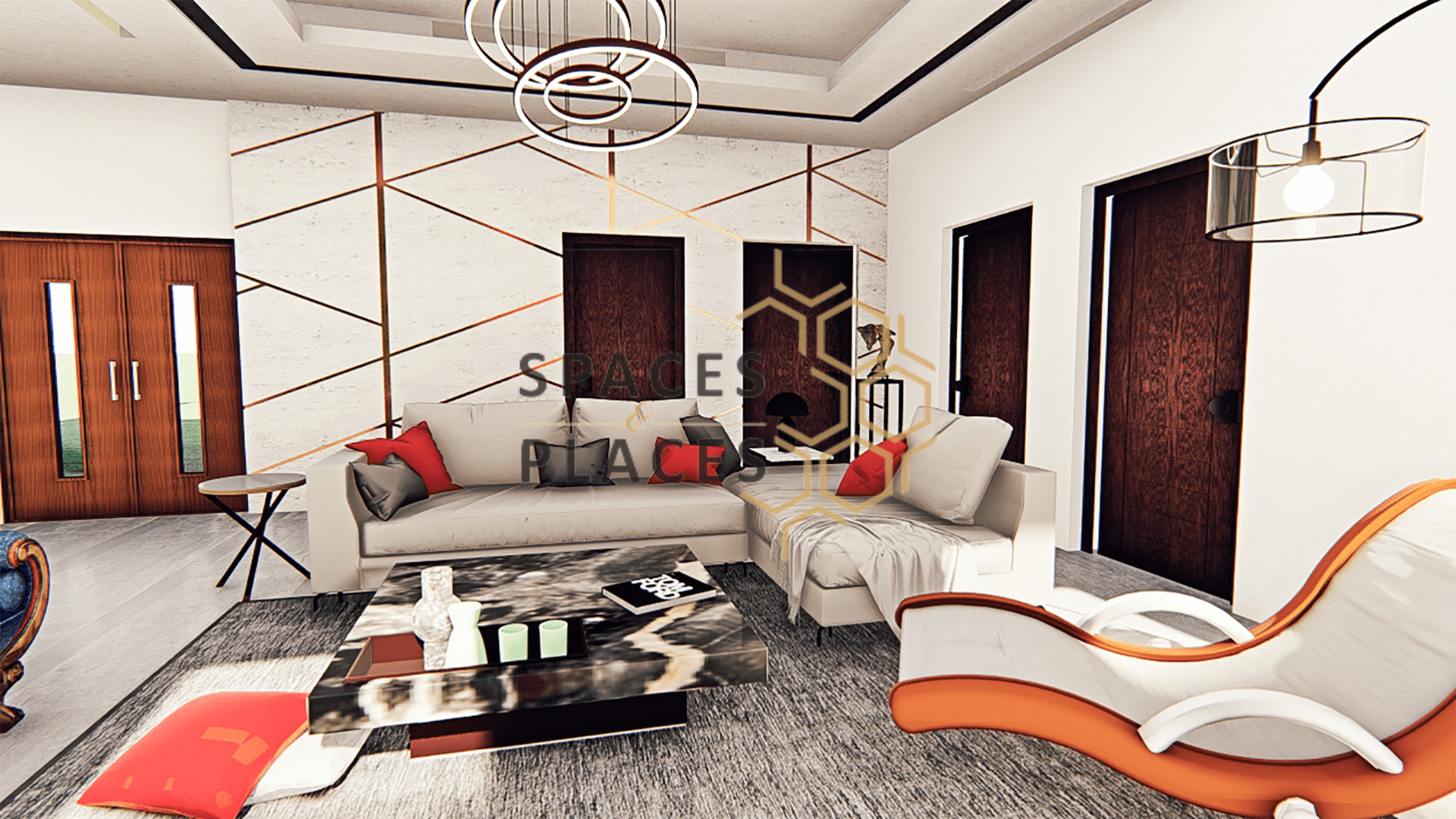 The experience of this project let the team of Spaces & places enjoy a blend of both classic and contemporary finishes. The customer was satisfied with the presented home interior design ideas. Because we are the best providers of home interior designs in Pakistan. We completed this project on time as per schedule. With premium-quality material. Our architects and designers work closely with clients and take every suggestion or preference into account. We installed proper lighting in the house to make every room brighter. It was a simple home design yet classy and pleasing. Our client got inspired with our gallery of home décor ideas images. Likewise with our expert designer's consultancy. The bedrooms were refreshed with modern glass door wardrobes. Utilizing each space, the furniture was glassy finished and, most importantly, affordable. Not just the home design interior, the exterior of the home was attractive and admiring.
BEDROOM DESIGN IDEAS
In every house, the bedroom is a personal and warm area with a lot of potential for different artistic décor. Bedroom interior design ideas, include bold patterns and unique material that are appealing to every eye. Get the best home interior designs in Pakistan at Spaces& Places to encourage luxurious bedroom sets, adventurous textures and dramatic lighting. With distinctive and modern bedroom ideas create the best possible relaxing room.
Gorgeous Interior design for the bedroom makes an instant visual impact on your mood and calm your mind. We provide you with tempting home interior design ideas to create subtle artistic bedrooms with the balance of furniture, striking rugs and pendant lamps. Not to forget the most worth able element is the incredible ceiling in interior design for bedroom.  
Our expert designer and architects beautifully craft your bedroom with the proper allocation of space. Bedrooms are always the focal and private point in representing a tremendous character in home interior design.
KITCHEN INTEIOR DESIGNS
The kitchen is the area, which everyone wants to be efficient, spacious and homey. The spice jars and the dishes settled on open shelves adding character to the kitchen. Spaces & Places present the most creative kitchen interior design in Pakistan. With our skilled team of designers, make every corner of your kitchen as useful as possible. You will find the needed accessories for your kitchen interior design at a minimal cost.
We believe honesty is our success story; all the kitchen insides are made with 100 per cent pure material. You can plan simple kitchen design for small house even with high quality kitchen cabinets. We value outstanding design, innovative solution and the high-quality materials in home interior design.
You can also opt to renovate your kitchen and make it more beautiful with our kitchen interior design ideas. We plan carefully; keep in mind every preference of our client in designing a modern kitchen. Contact us for the trendiest and stylish home interior designs in Pakistan. We design customized kitchens to fully satisfy our clients with superior quality material.
LOUNGE INTERIOR DESIGN IDEAS
Because the lounge is the most peaceful and cherished place in the home, let Spaces & Places upgrade this with a modern living room design. We put our soul to provide you with trendsetting interiors. Get your home interior designs were done by the sharp, trusted and smart home interior designs in Pakistan. We collaborate with supreme quality manufactures to offer you stylish and build to last drawing room furniture.
You can have a sneak peek into our living room interior design photo gallery for the most sophisticated designer work.
Through 3D design and modelling, architectures finalise things that envision our client's project. Our home interior designs are available across Pakistan.
In the lounge, bright colours are always appreciated. Smart storage shelves in drawing room design help you to keep things uncluttered. This room is a great example to show the modern living room design. The next most important space to be designed is the floor. Spaces & Places offers a vast range of wood and tile flooring.